I've been to Fanime, so I have pictures of my duster and armwarmers in action! :D



Front shot. I am on the left, obviously. It was windy throughout the whole weekend--look at how it fwooshes! *loves photographer who took this shot*



A bit closer... The bias tape and ribbing can be seen really clearly :D.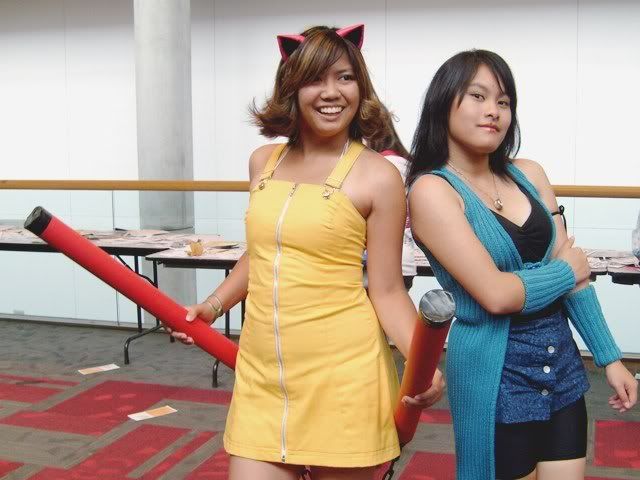 Left. Just wanted some balance.



Buttons. You can't see them, but they're blue. (WHY AM I SO SMALL?!)



Now, the trouble with my wings is that I don't currently have a picture of them with me in a pose that does not look like I am making out with a random stranger a friend. So here it is, in a link, so sensitive viewers won't feel offended when it pops onto the screen unannounced.



The trouble with my duster is that it shrank lengthwise--but curiously enough not widthwise--about four inches when I laundered it for the second time. It's still a long garment... Think I can just block it out and hope for the best?

IF ONLY I HAD KNIT THE DAMN THING TOP DOWN!